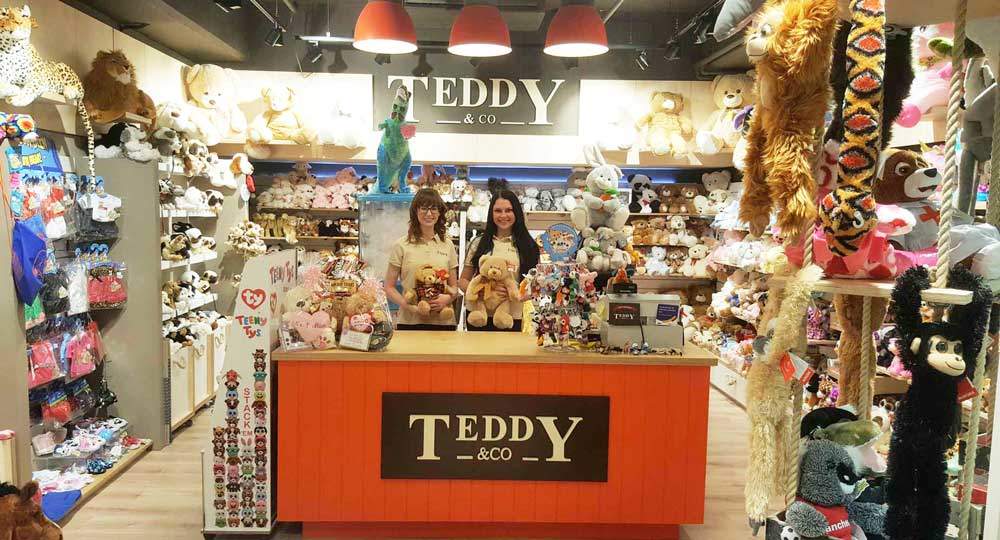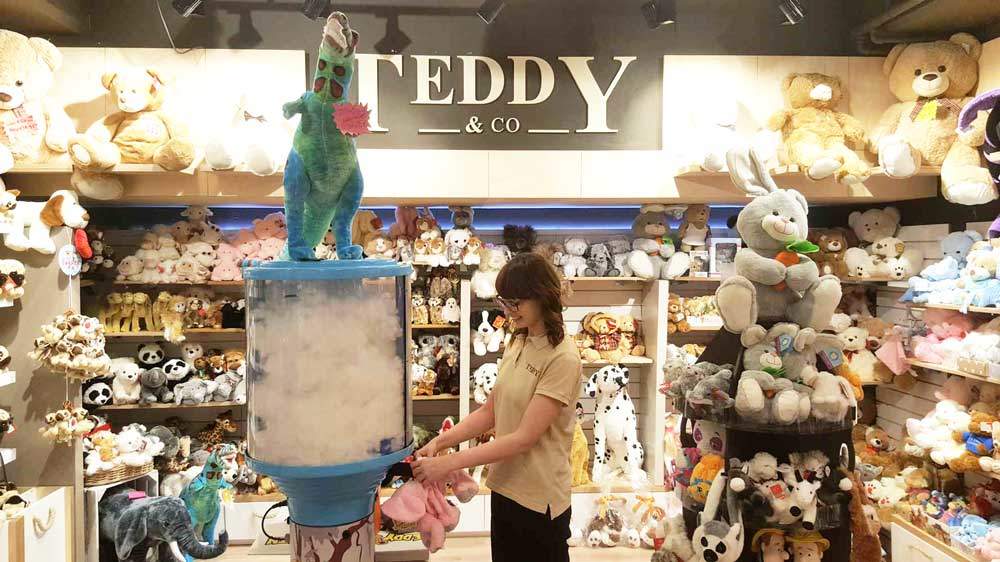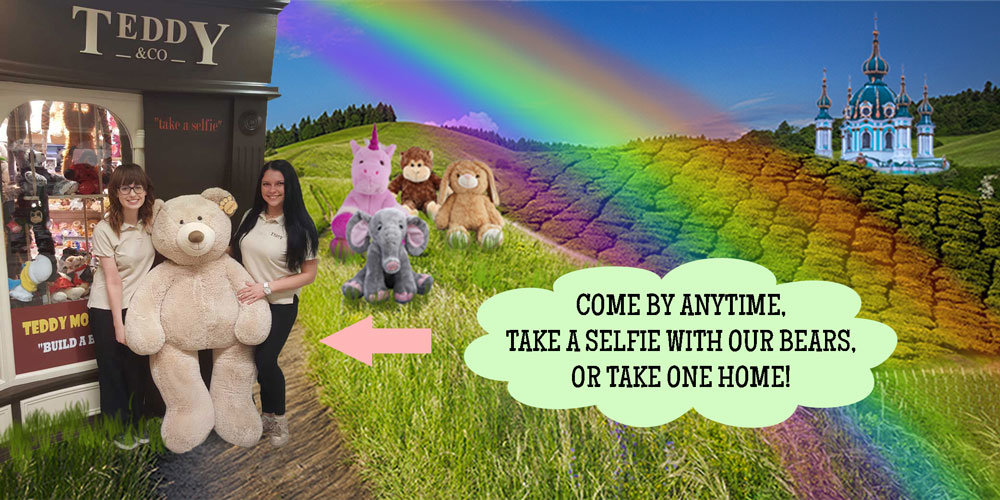 Teddy & Co opened their first Teddy Bear shop at
Unit 7, Corbett Court Shopping Centre, Galway
in July 2016
Update 2019 We have now relocated to unit 19 Letterkenny Shopping Centre combining Soft Toys with the Sweet Smell of Candy at Aunty Nellie's Sweetshop Letterkenny
Before Teddy and Co's Beginnings, Owner Enda Heneghan had been in the Toy Business for 20 years offering a limited range of Teddy Bears among other Toys. During that time, he recognised the simple fact that there's so many people out there, young and old that love Teddy Bears Big and Small, but until now, there's not been a place that really stocked all the Bears of different Shapes and Sizes that really gave people the opportunity to choose a Bear that they related to, So Teddy & Co was born and is now just over one year old
Our Galway store is full of Teddy Bears of all shapes and sizes, small to large teddy bears at various price points.
Those that have visited us before or walked past out doors will have seen our huge 150cm Teddy Bear on display outside the shop, which is a big attraction for people wanting to take selfies with a Giant Teddy Bear.
You can actually Buy the same Big Teddy Bear from us and have your own attraction in your home.
We also have a "Build a Bear" section stocking the famous Teddy Mountain range of bears and accessories. You can participate in the excitement as your own bear is created by our staff in store, in front of your eyes, where you can even name your new bear with an adoption certificate.
We also stock the biggest range of TY products in Ireland, Mainly the renowned Beanie Boo Range, from Dogs to Cats, Farm animals, Wildlife & Sealife. We have lots of new born products for all those looking to give the gift of a first Teddy.
Teddy & Co are also exclusive stockists for the Silver Tag range of traditional bears. These collectors items are not to be missed.
Teddy bears never go out of fashion, they don't need batteries or instructions, they're the perfect Gift for those you care deeply about. And we all know that every child deserves the chance to experience the joy of holding a teddy bear close and make memories with those Bears that last a lifetime. So next time you're looking for the perfect teddy bear, please call to Teddy & Co in-store for the Biggest choice or browse here on our web site, where we will be delighted to introduce you to our great range of teddies, bears and loads of other plush at competitive prices.
View our store with our Virtual Tour
Return to Homepage
If you need support, feel free to use our Live Chat or Call us on (074) 910 3782